| | | |
| --- | --- | --- |
| Welcome | | You are not currently logged in. |
| | | |
| --- | --- | --- |
| | | |
| | | |
| | | |
$15.00 per month Special Assessment for all A and BA Local 1205 members, excluding A member apprentices, September 1, 2013 through August 31, 2014
Members in attendance at the Regular Meeting held August 2nd, 2013 at the Gainesville Hall approved changes to Article X Sec. 6 of IBEW Local Union 1205's By Laws.
Accordingly, effective September 1st, 2013, there will be a special assessment of $15.00 added to all members, excluding A member apprentices, and the following assessment will apply to the Local Union portion of all monthly dues payments covering September 2013 through August 2014.
---
$2.00 IBEW Per Capita increase effective January 1, 2014:
Delegates of the 38th IBEW International Convention held during the week of September 19 through 23, 2011 approved amendments to Article IX of the IBEW Constitution.
Accordingly, effective January 1, 2014, there will be a per capita increase of two dollars ($2.00) for all members, and the following rates will apply to the I.O. portion of all monthly dues payments covering January 2014 and thereafter.
Local 1205 has no job calls at this time.
MONTHLY RE-SIGN PROCEDURES
Re-signs may be submitted anytime during the week of the 10th through 16th

Re-signs will only be accepted from members in good standing with current dues receipt

Local 1205 members may re-sign by one of these four (4) methods:
MAIL- 2510 NW 6th St. Gainesville, FL 32609

RECEIVED during the week of the 10th through 16th

IN PERSON
All Book 2 signs not done in person must be mailed or faxed from the traveling member's home local and include either a clear copy of the member's ICS Report or all of the following information:
Full name
Address
Card number
Current Dues Receipt
Birth Date
Contact phone number
Social Security number
---
8/16/2013
Congratulations! As I'm sure you know by now the Union won the election yesterday. The count was 203 yes and 97 no votes. All the credit goes to you the workers, you all did a fantastic job of staying informed and motivated.
Now we need to use that same energy you had during the campaign for the contract negotiations. Over the next two weeks or so we will be meeting in groups to talk about what's next in the process. Please let your co-workers know about these meetings. The more input we have the better our contract will be.
Again thank you for all your efforts. Stay tuned for meeting locations and times.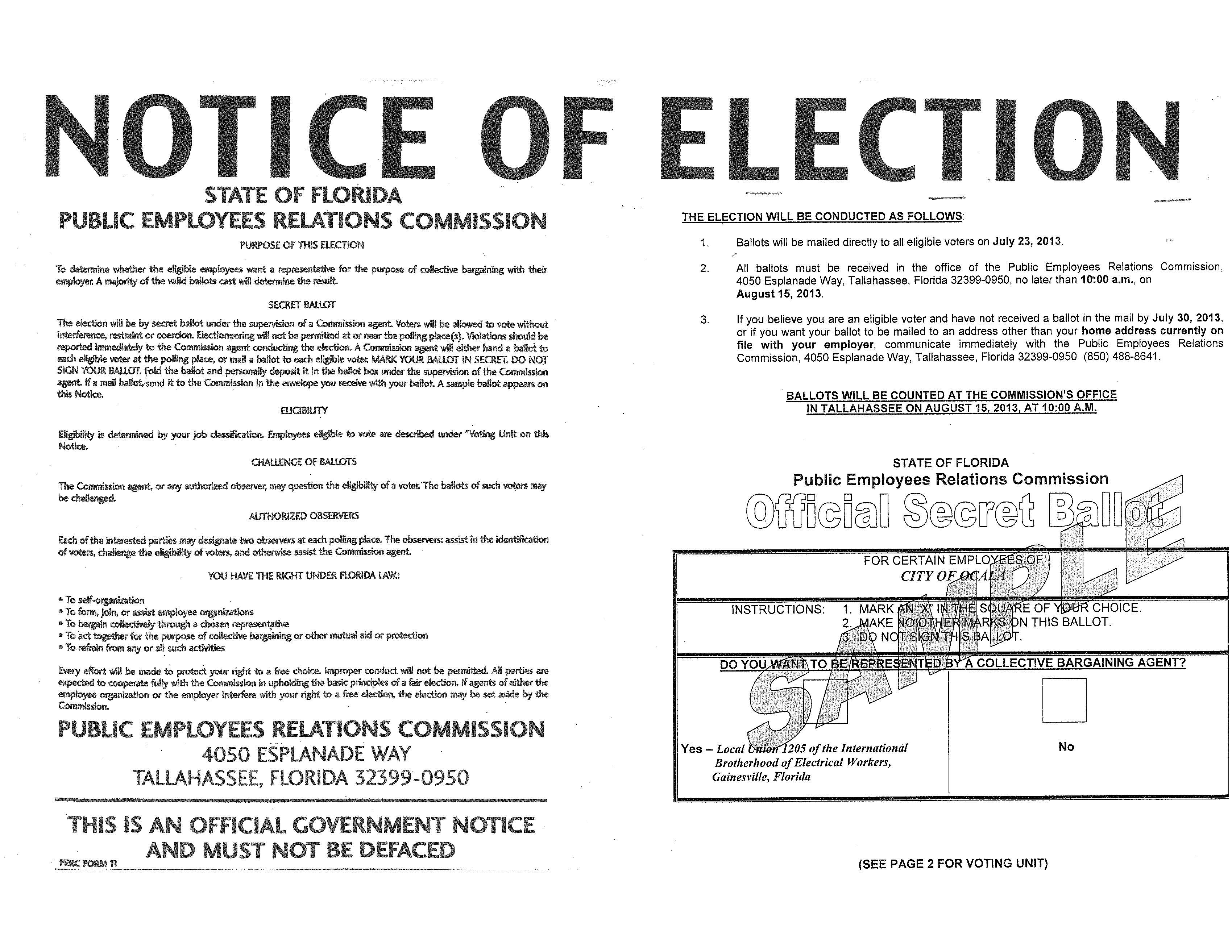 | | | |
| --- | --- | --- |
| | Upcoming Events | |
| | | |
| | | |
| | | |
| --- | --- | --- |
| | Action Center | |
| | | |
| | | |