Dispatch
Job Calls
Local 1205 has no job calls at this time.

District Employment Alert List
This report is for manpower requests from Local Unions in the Fifth District. On occasions, Locals other than Fifth District Local Unions may be listed. ALWAYS contact the Local Union for verification and details.
---
NO REQUESTS FOR MANPOWER HAVE BEEN RECEIVED IN THE FIFTH DISTRICT AT THIS TIME.
Work in Washington State/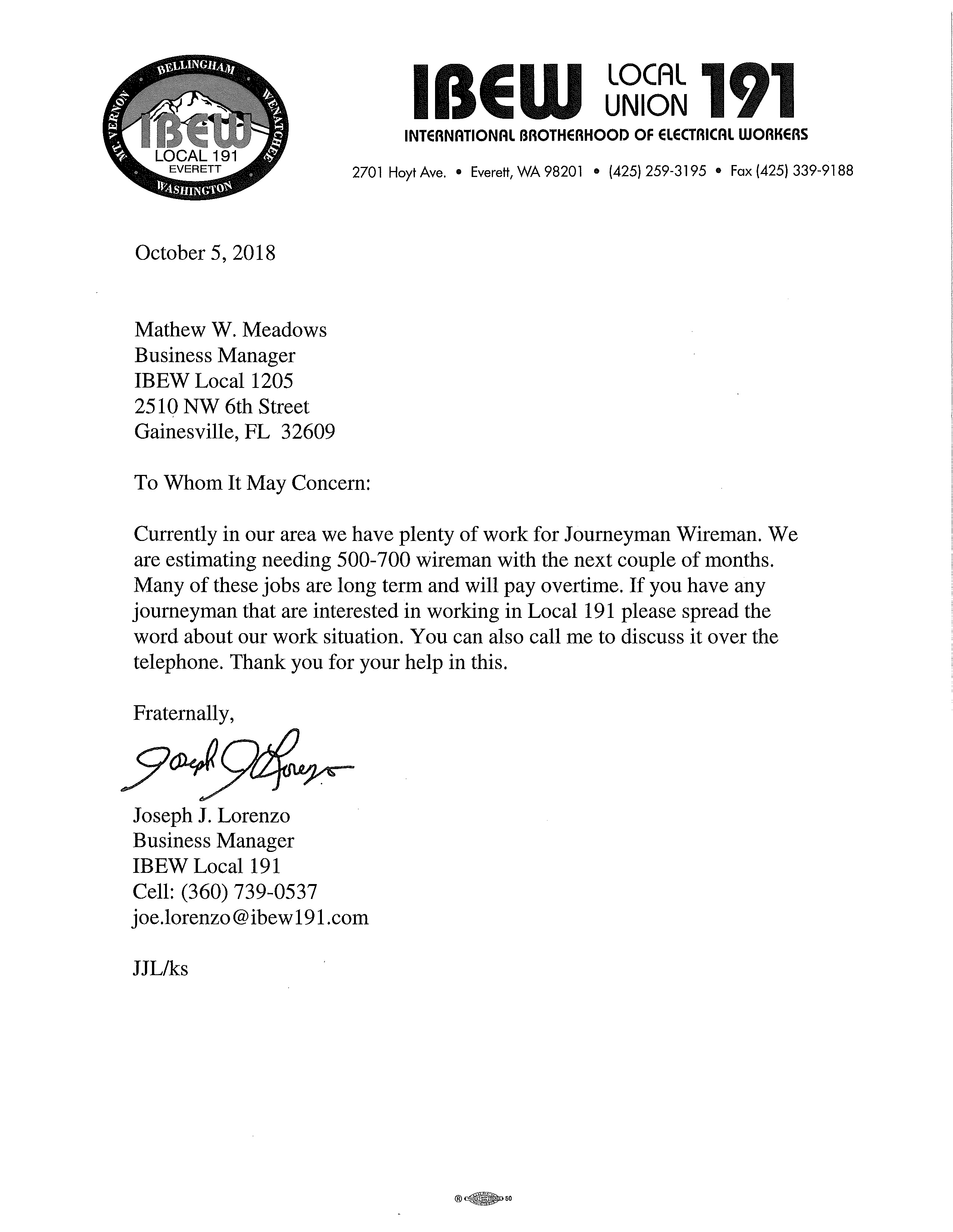 ---
Page Last Updated: Dec 12, 2018 (11:54:00)