This report is for manpower requests from Local Unions in the Fifth District. On occasions, Locals other than Fifth District Local Unions may be listed. ALWAYS contact the Local Union for verification and details.
---
LOCAL 130 NEW ORLEANS NEEDS:
12 JW'S FOR BUFFALO ELECTRIC
$30.93 AT WATERFORD III NUKE.
Waterford 3 Nuclear Generating Station
17265 River road
Kilona, LA 70057
FA/CPR AND OSHA-10 OR BASIC PLUS REQUIRED, BACKGROUND CK INCLUDING CRIMINAL, CREDIT AND WORK HISTORY. BRING DRV LIC AND SS CARD.
2- SHIFTS $4.50 RETIREMENT, $5.72 H&W 6/12s. WALK THRU…
JOB STARTS JAN. 7TH
Billy Buckel
Dispatcher
I.B.E.W. Local Union No. 130
3200 Ridgelake Drive, Ste. 300
Metairie, LA 70002
Phone: (504) 831-1372
Fax: (504) 834-1410
---
Work in Washington State/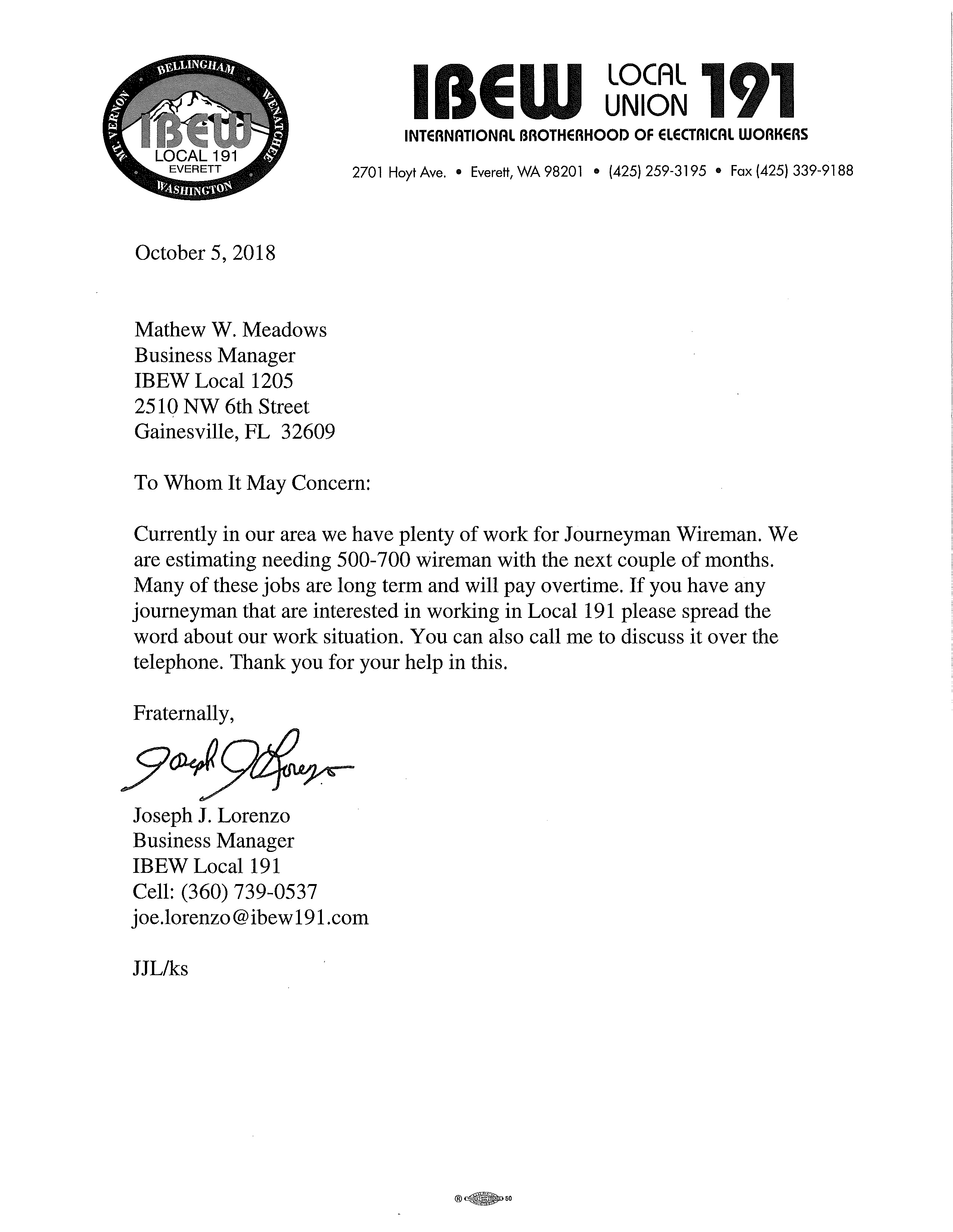 ---