City of Ocala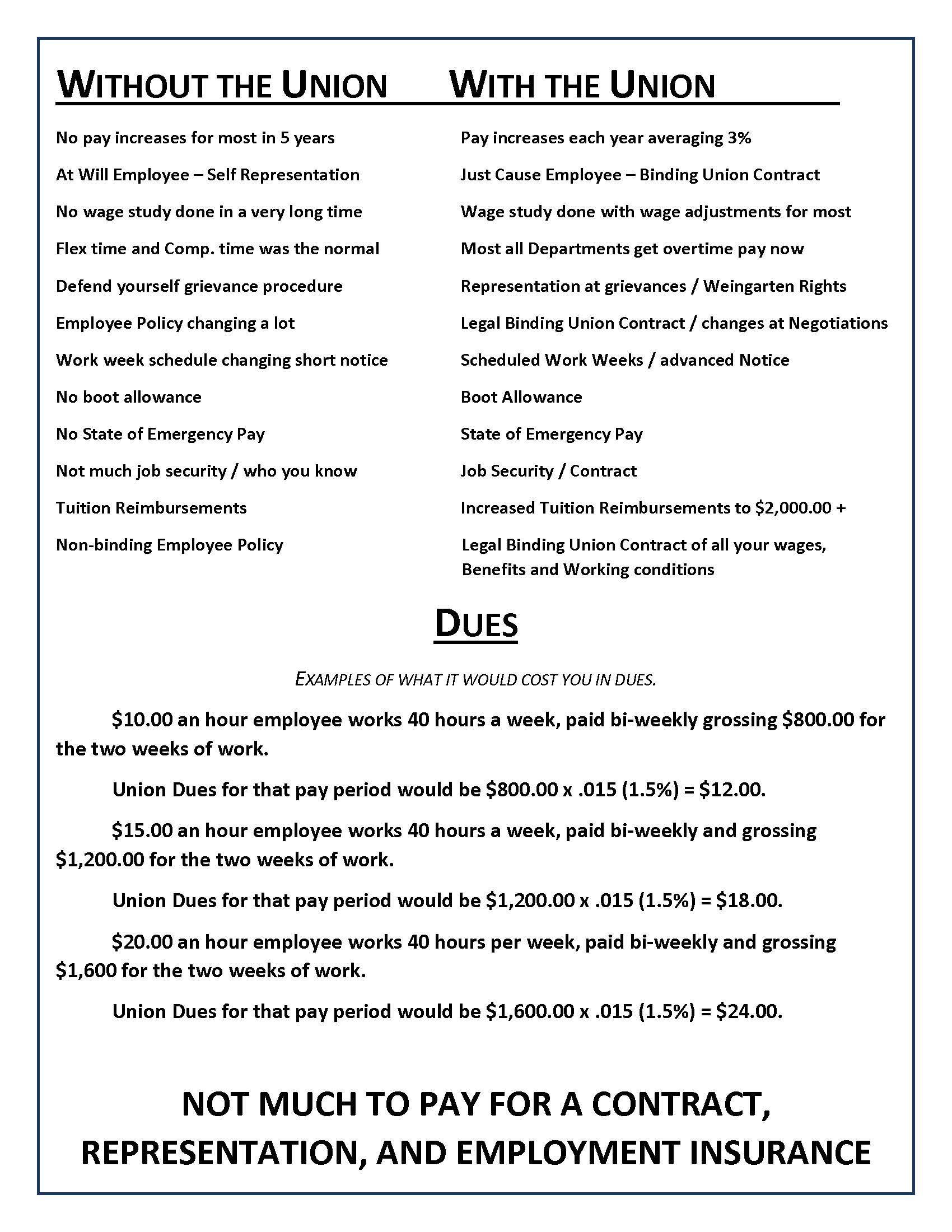 Please review the 2018-2021 agreement ratified by the City Employees on August 22nd, at the Fraternal Order of Police Lodge.
---
IBEW / City of Ocala
2nd Collective Bargaining Contract was ratified as of 4:53PM on Tuesday March 15th, 2016
Thank you to all of our members.
Previous agreement Ocala-IBEW1205_CBA_10-1-2015_to_9-30-2018.pdf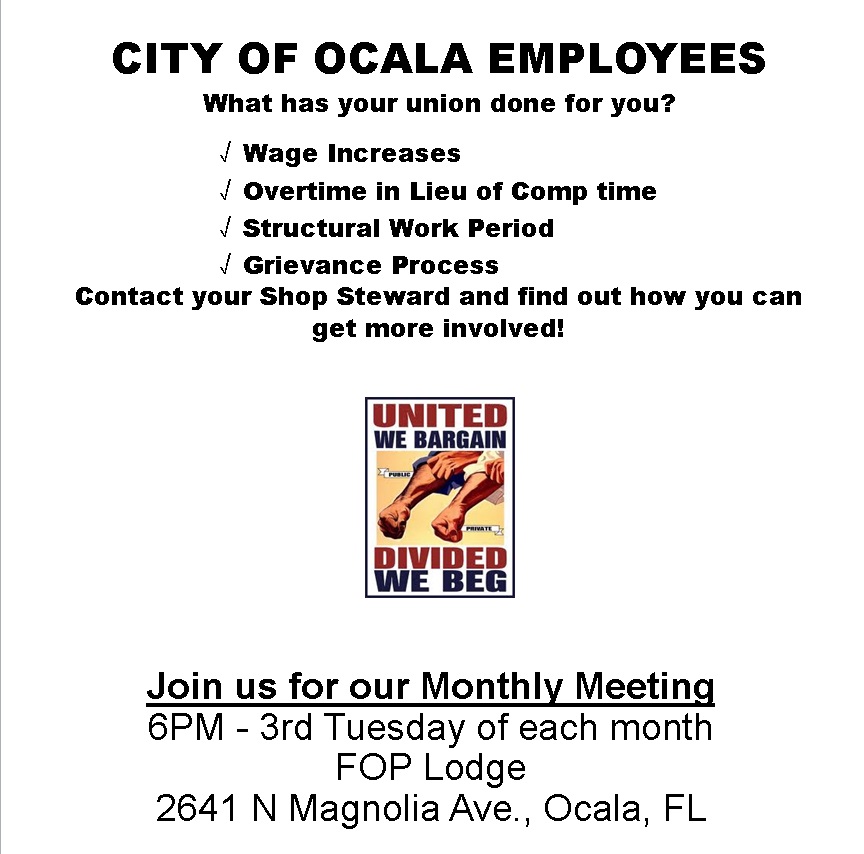 Ocala Membership Application
Interested in joining?
Please complete and return this paperwork to a shop steward, email to heatherb@ibew1205.org, or mail to the hall: 2510 NW 6th Street, Gainesville, FL 32609
Please also complete the Bounty Program Flyer if interested in participating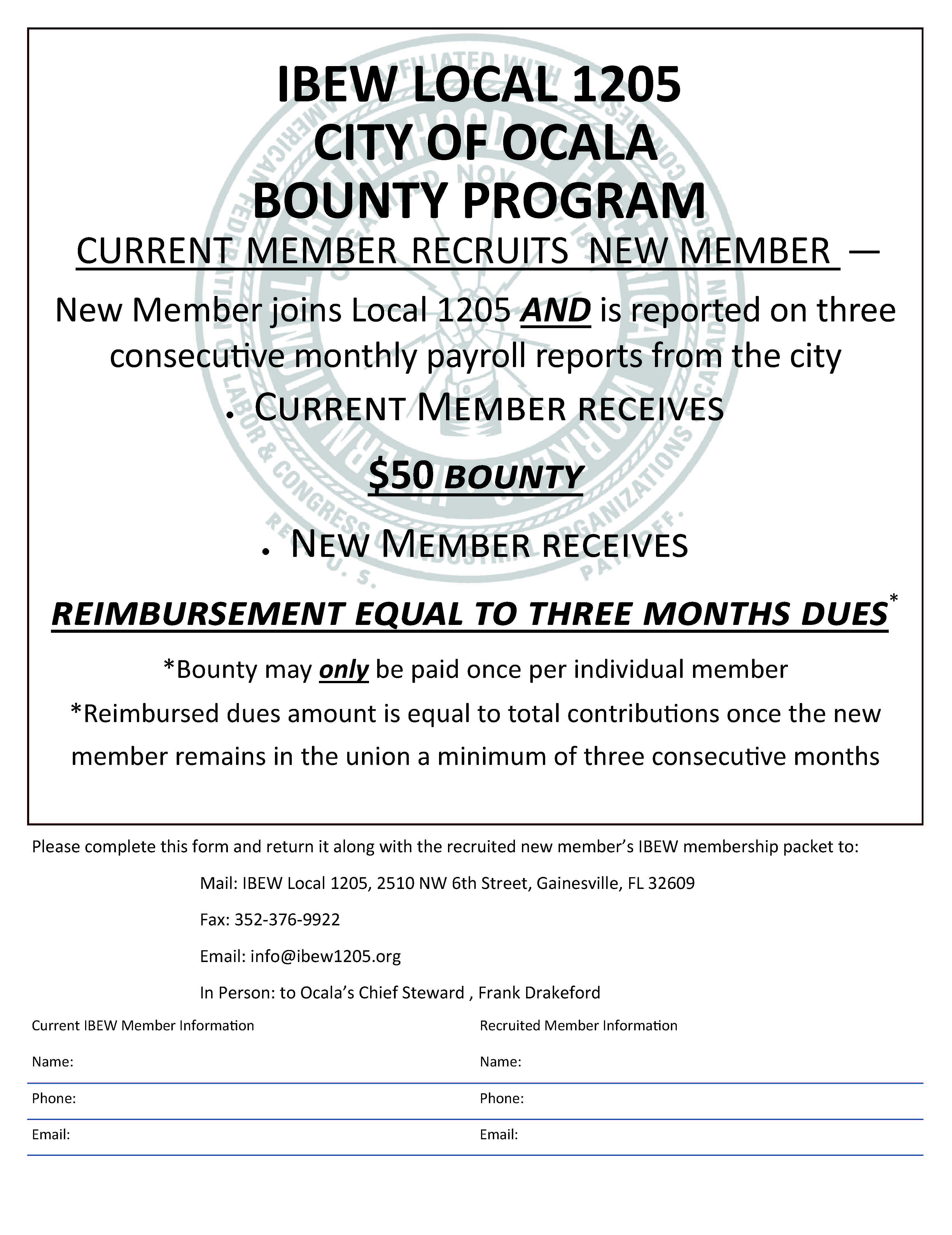 Page Last Updated: Sep 04, 2019 (07:41:00)